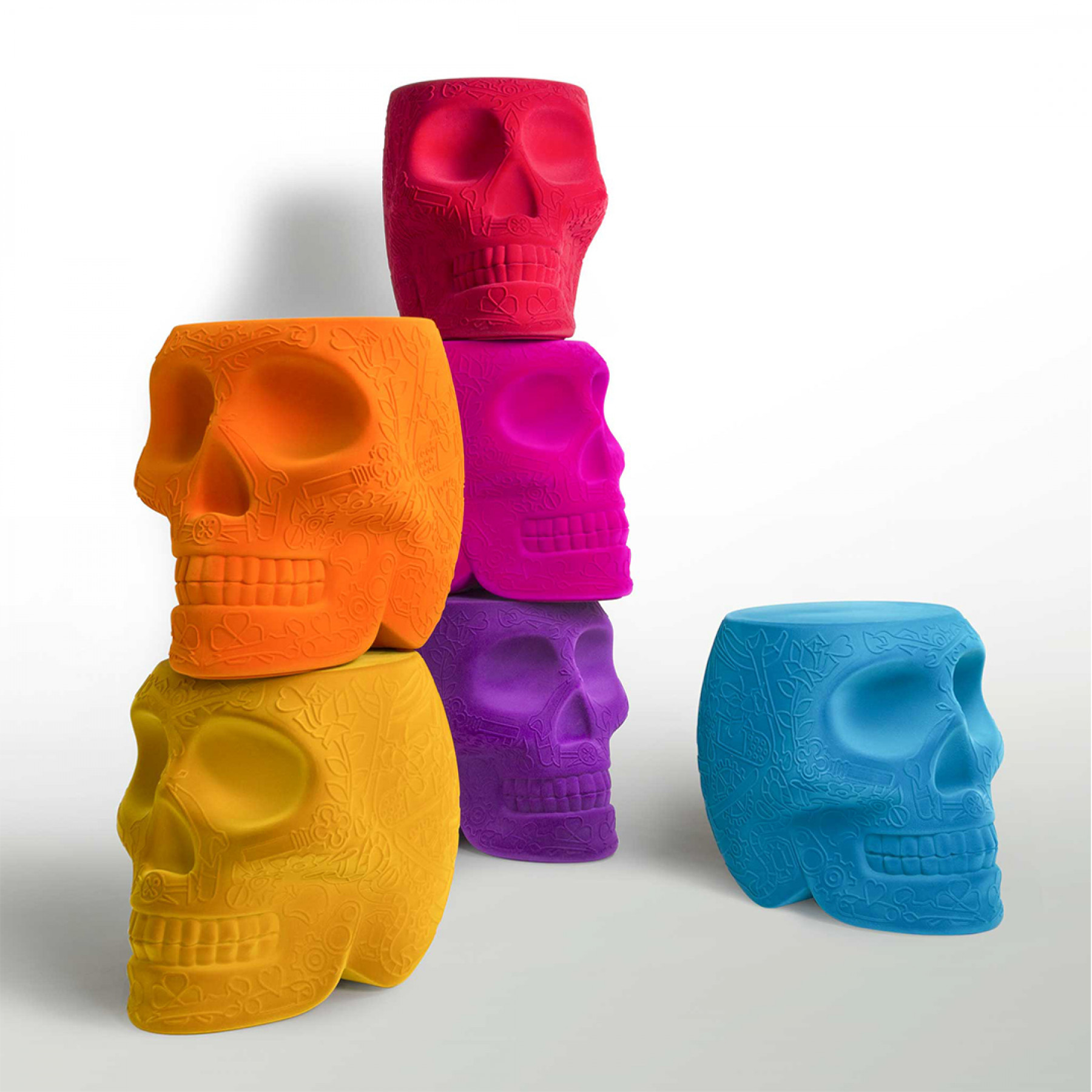 Mexico Stool and Sidetable Velvet Finish
Mexico, designed by Studio Job, is a skull-like design object with a graphic pattern on the surface, functioning both as a stool or a table. Reminding of the traditional painted skulls from the homonymous country, Mexico is a whimsical reminder of the cyclicality of our presence on Earth, to exorcise death and celebrate life. With a velvety surface, it's suitable for indoor use only.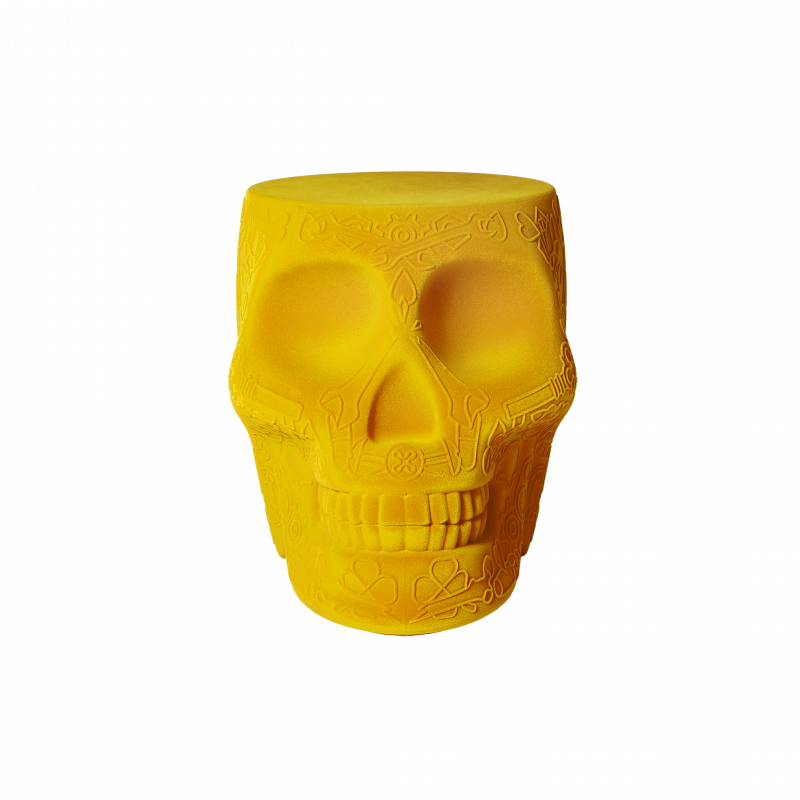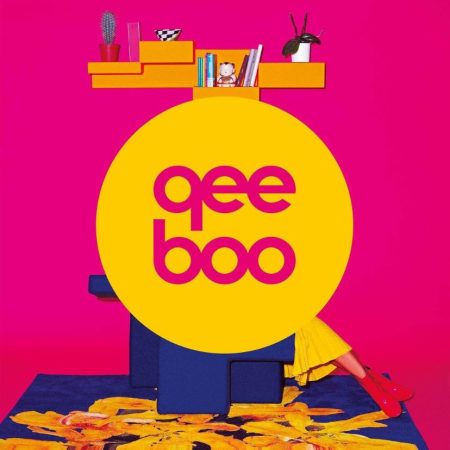 Brand
Qeeboo is an Italian next-generation brand producing design objects created and launched in 2016 by Stefano Giovannoni.