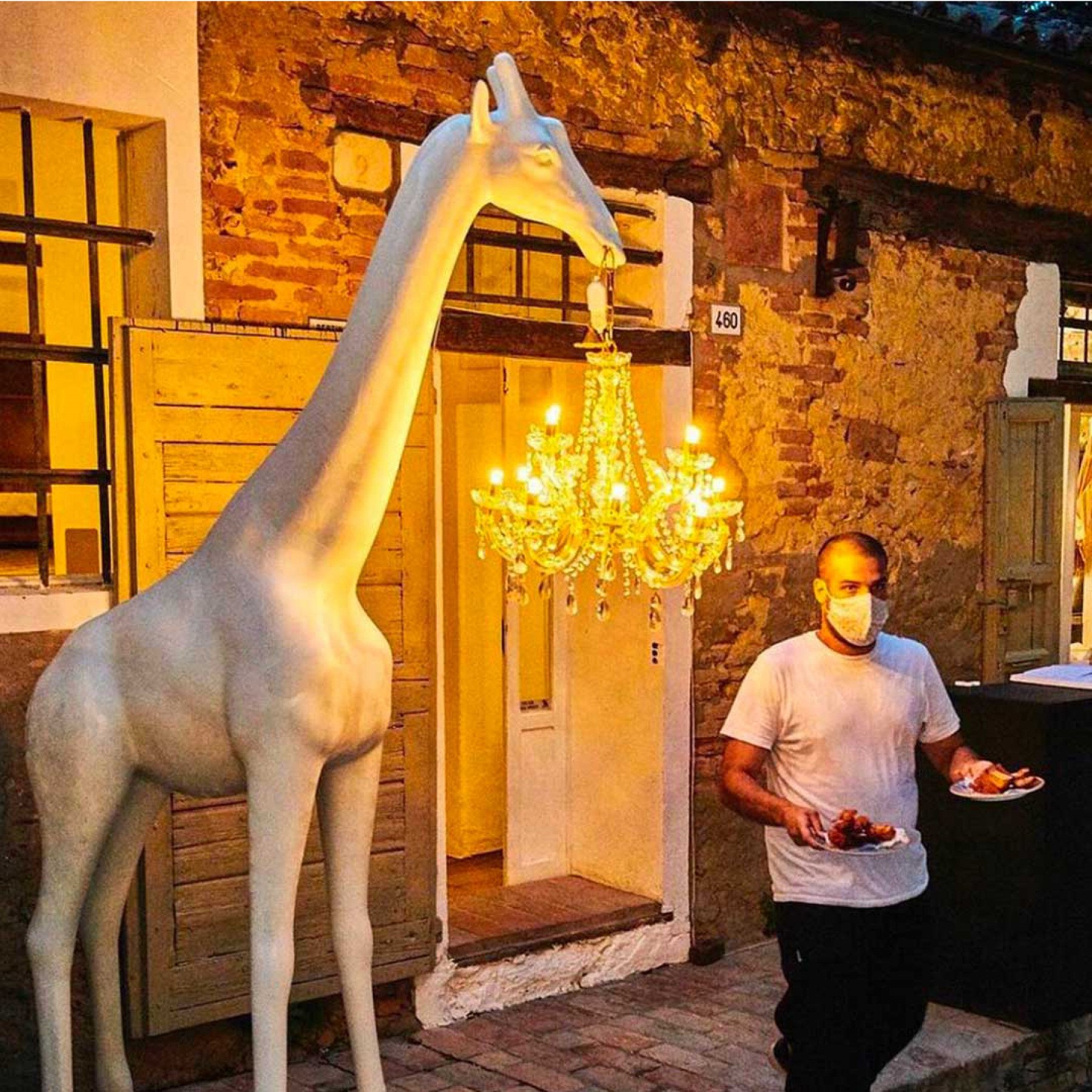 Giraffe in Love M Outdoor
Designed by Marcantonio, Giraffe in Love M is a giraffe of 2.65 meters high that holds a classic Marie-Thérèse style chandelier, totally waterproof and IP65 certificated. Bold and elegant she is naturally gonna be the centre of attention of any space she is placed in, both indoor and outdoor.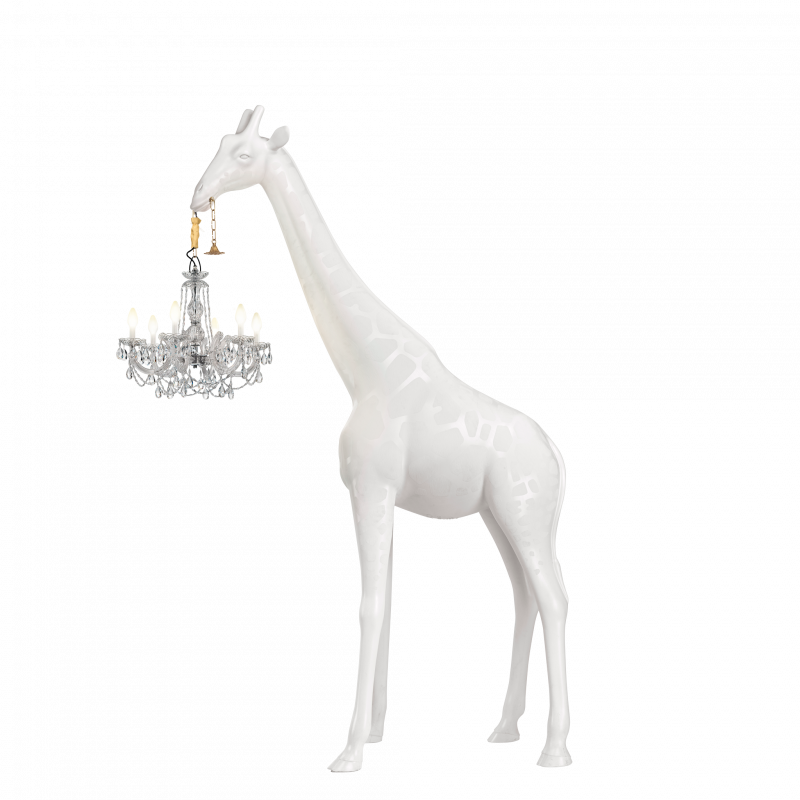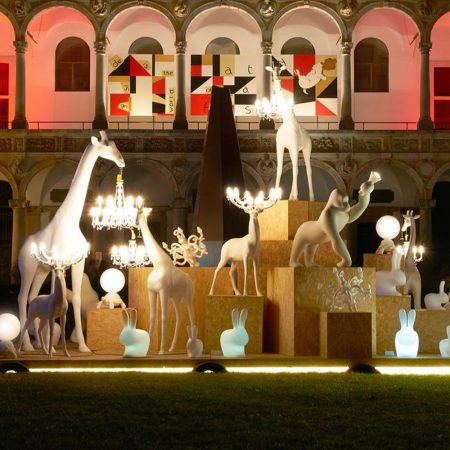 Brand
Qeeboo is an Italian next-generation brand producing design objects created and launched in 2016 by Stefano Giovannoni.