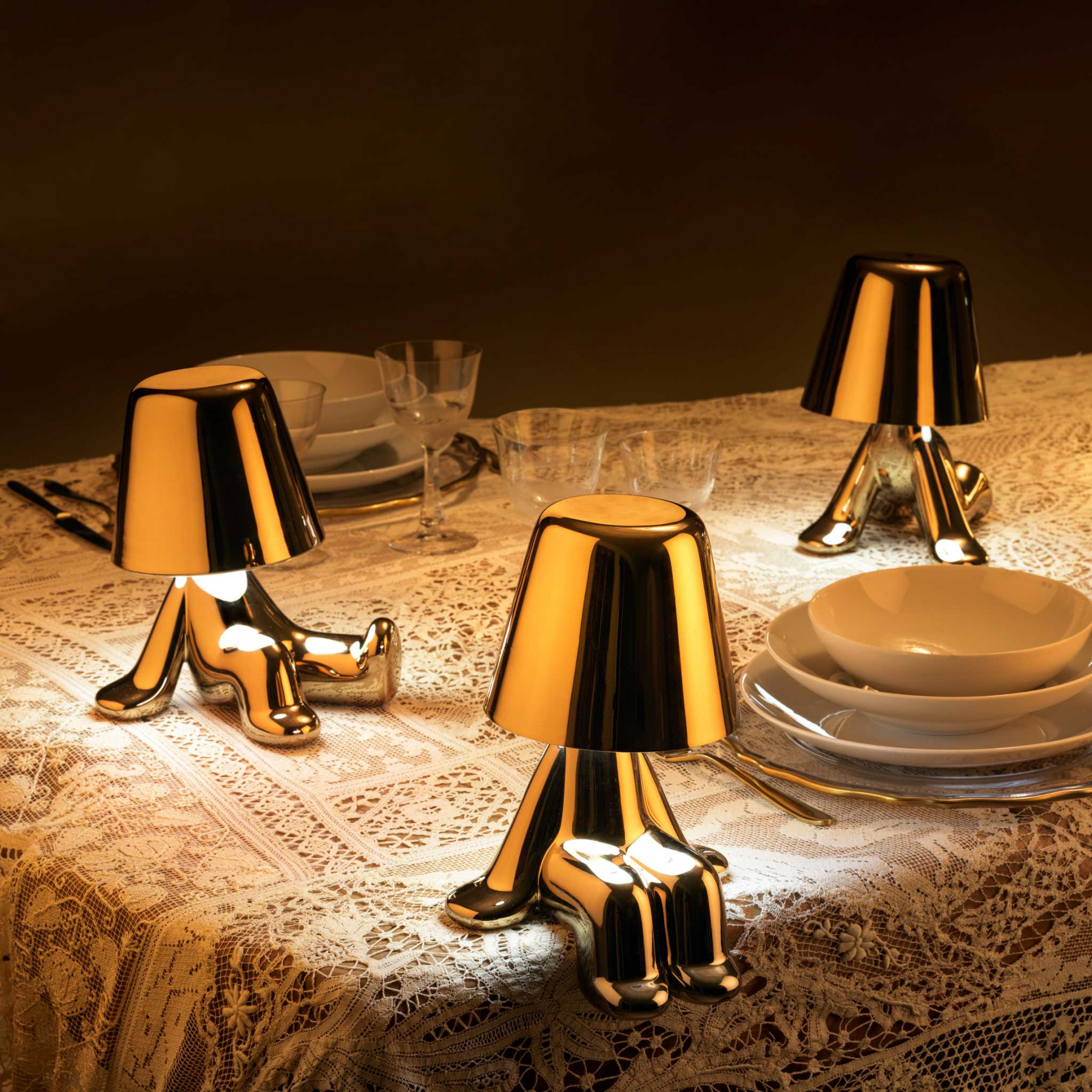 Golden Brothers – Joe
This Golden Brothers is called Joe.
Designed by Stefano Giovannoni, Golden Brothers is a family of lamp-characters which, reflecting a soft light on their body, enhance the plasticity and fluidity of the silhouette. The Golden Brothers, assuming different postures, create an animated landscape and, due to their abstract-figurative approach, they are the perfect detail that can characterize the table and personalize every corner of the house.
This family of LED lamps is equipped with a soft touch switching system.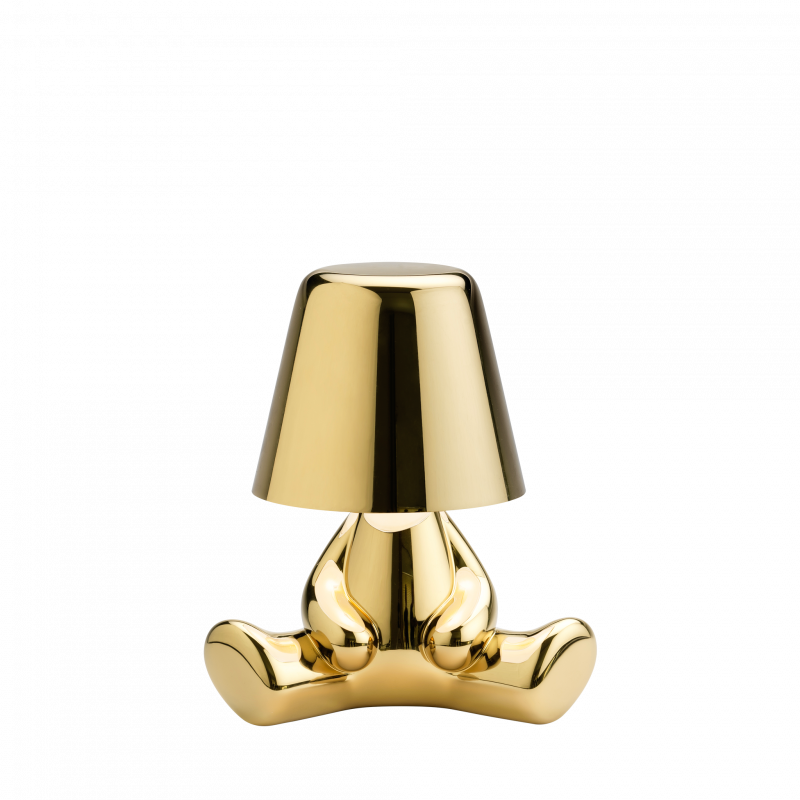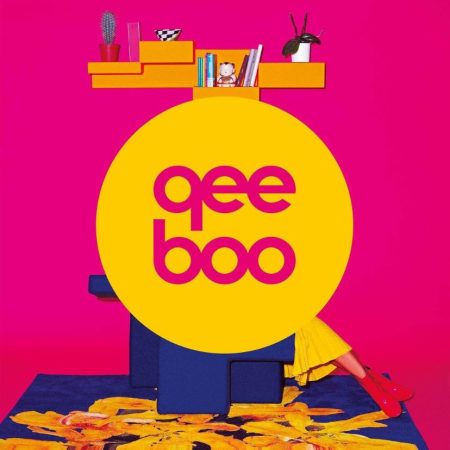 Brand
Qeeboo is an Italian next-generation brand producing design objects created and launched in 2016 by Stefano Giovannoni.