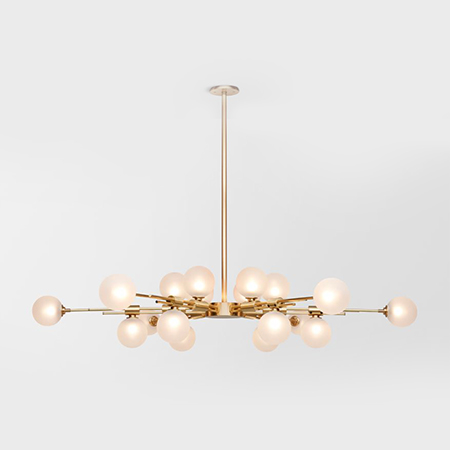 TRILOGY PENDANT STARBURST
Trilogy collection exemplifies contemporary sophistication of yesteryear drawing from art deco imaginings with staggered rods, jewel like cuff detailing and mouth-blown orbs.
Showcasing deceptively sophisticated engineering, a hallmark of Articolo's growing body of work, the breath-taking Trilogy marries finely crafted metalwork with the superb beauty of artisan glass.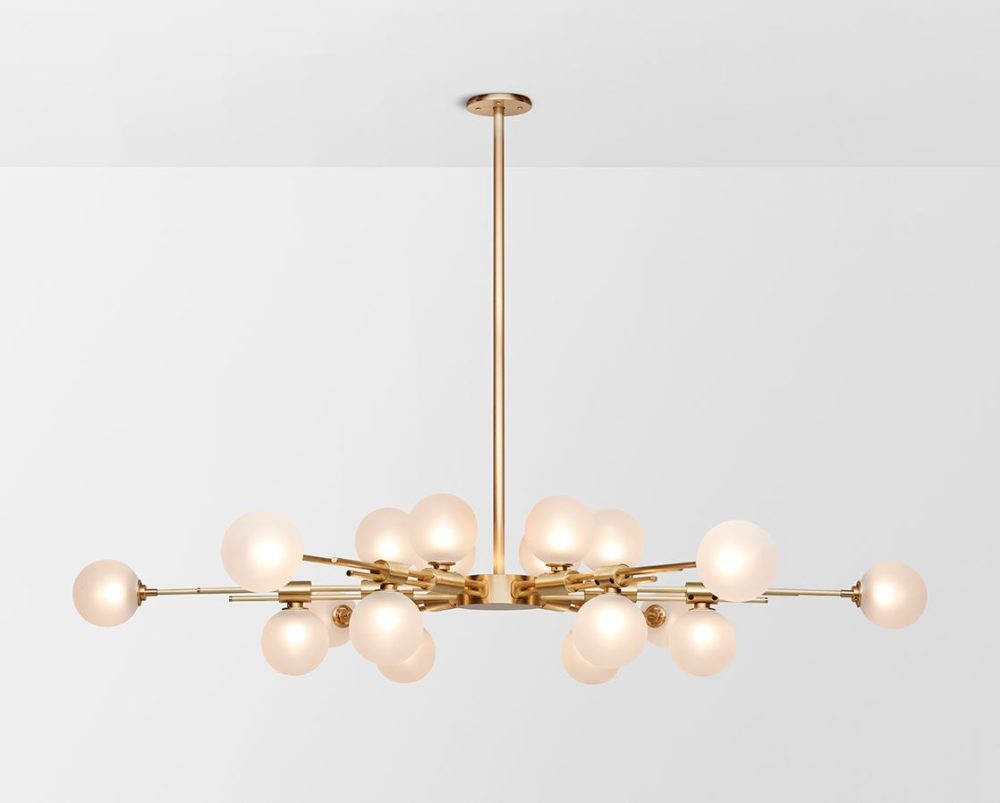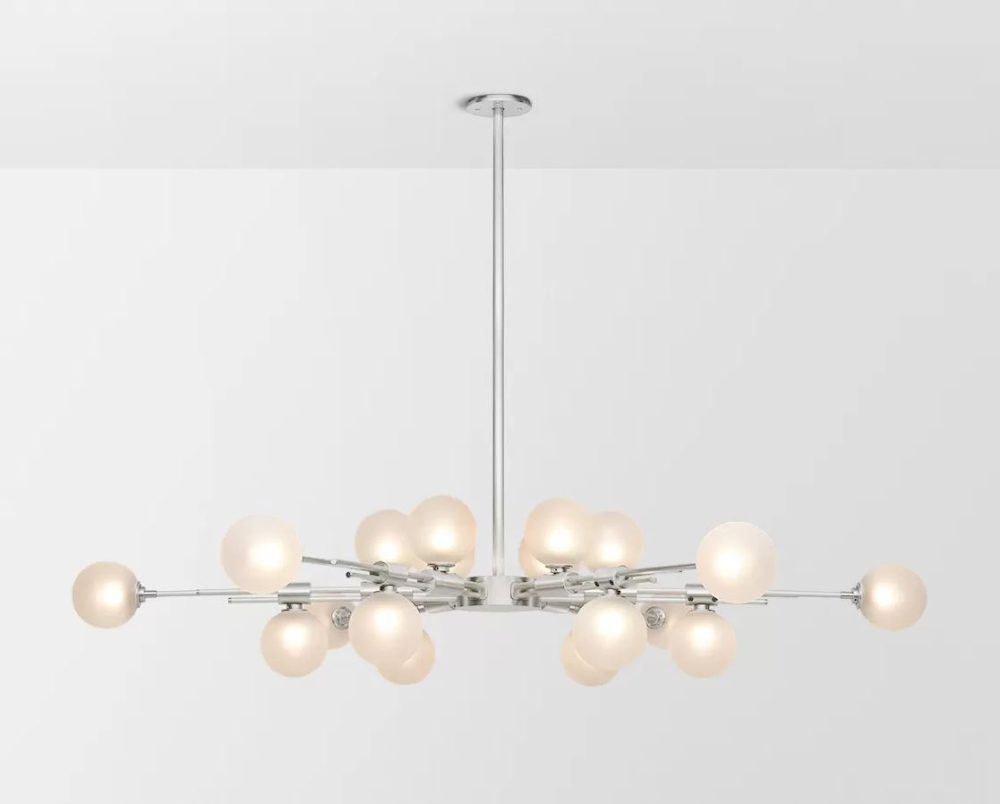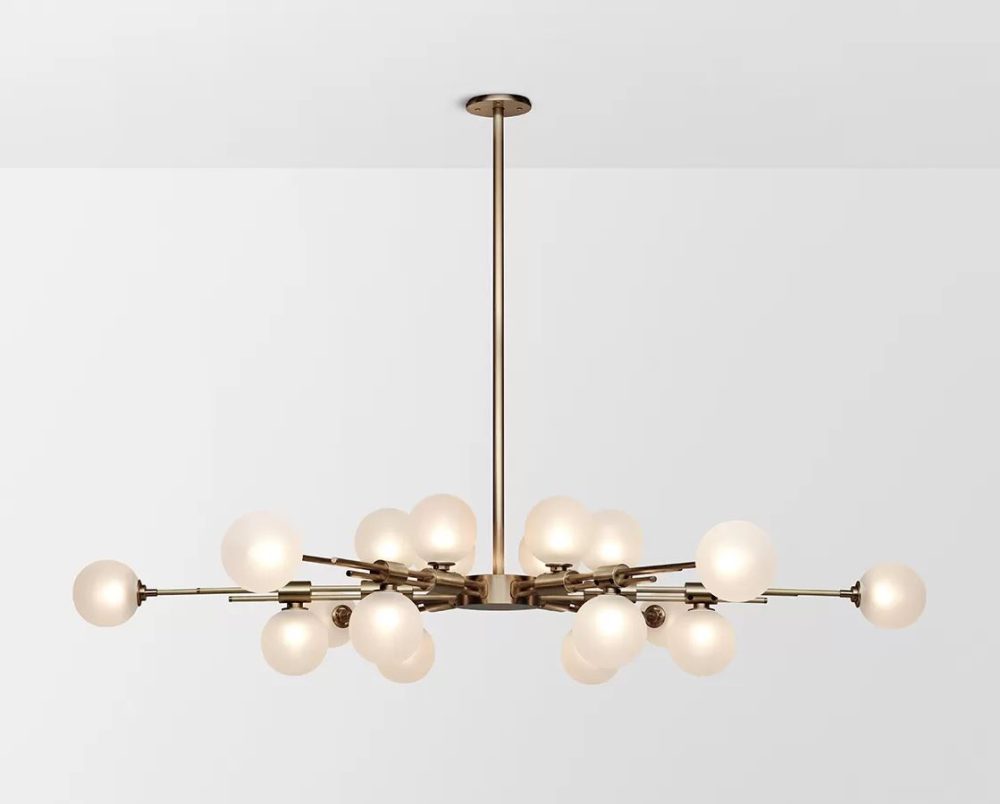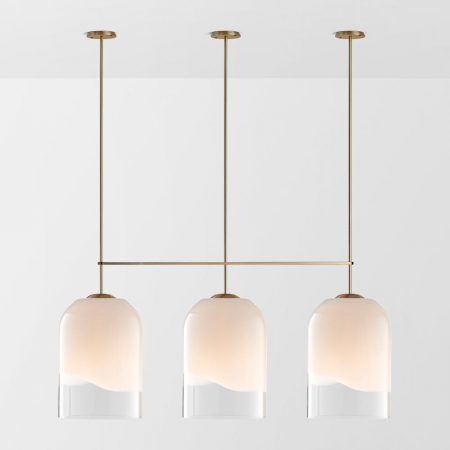 Brand
Articolo is a design studio that celebrates the art of light through a commitment to artisanal craft and quality workmanship.